Experienced, Professional Soft Washing For Gentle Surface Cleaning In Moyock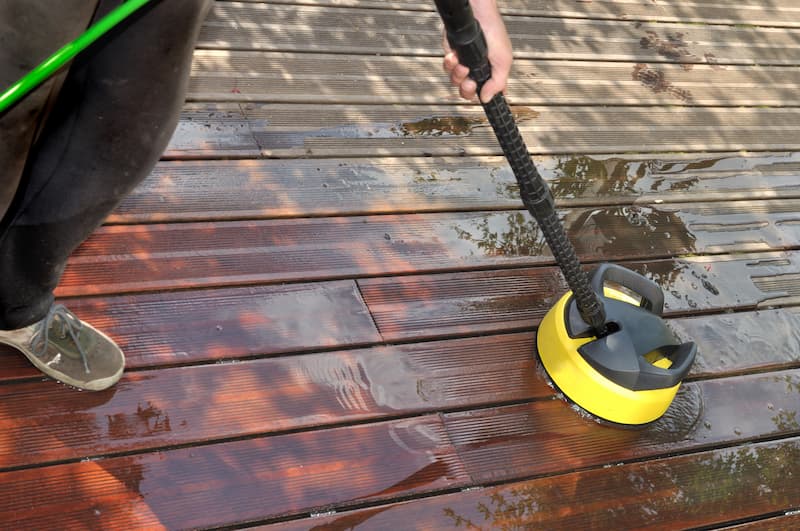 Industry professionals use a lot of terms like pressure washing, power washing, soft washing … but what do they mean? Actually, those terms all mean cleaning your exterior surfaces with a combination of cleaning products, pressure washing equipment, and water sprayed using varying degrees of pressure, but a true professional knows the nuances and tricks of the trade that give us the edge.
That's why it's important to choose wisely. As an experienced provider of pressure washing in Moyock, I can tell you that professionalism and expertise matter when it comes to gently cleaning your home's exterior surfaces without damage. Here are a few things to look for when you hire a pressure washing professional to clean your Moyock home.
Professionalism Matters
When you hire a pressure washing professional for your home or vacation property in the Moyock area, you want to ensure that they are experienced and use top-of-the-line pressure washing equipment to ensure professional results. They should also use eco-friendly cleaning products that are safe for the environment, and safe for children, pets, and plants. Be sure to ask about insurance for your peace of mind!
Highlight Your Home's Curb Appeal
For a fraction of the cost of expensive repairs or renovations, house washing can enhance the appeal of your vinyl or wood siding, brick, natural stone, or other home surfaces. A residential pressure washing professional will have the knowledge and effective treatments to eliminate algae, grime, and other contaminants from your home's surfaces.
Radiant Roof Cleaning
Roof cleaning is a great way to get the look of a brand-new roof without the cost of a brand-new roof - and a professional can ensure that your asphalt shingles, metal roofing system, or even cedar shake is safely cleaned without damage. Our pressure washing specialists use industry-proven cleaning solutions that are safe for your surfaces and safe for the environment - another important reason to trust your roof cleaning project to a true professional.
Professional Deck Cleaning & Restoration
We see decks in a lot of different conditions, but even those that are covered in algae and moss or have endured the effects of weathering can become fresh and welcoming outdoor living areas again when you call in a deck cleaning & restoration professional. Using top-of-the-line equipment with adjustable pressure settings and proven applications, a divine deck is easy when you leave it to a pressure washing professional.
Eliminate Clogged Gutters
A good gutter system will serve to remove water and debris from your roof's surface and channel it away from your home to prevent damage to your roofing materials, your structure, and your foundation. Maintaining your gutters by hiring a gutter cleaning professional will eliminate clogs that can lead to breaches and pooling and protect your home, your property, and your plants.
Trust your Moyock area property to the pressure washing professionals at Mid Atlantic Wash Pros for soft washing services like roof cleaning, house washing, or deck cleaning & restoration!