Benefits Of House Washing For Moyock Homes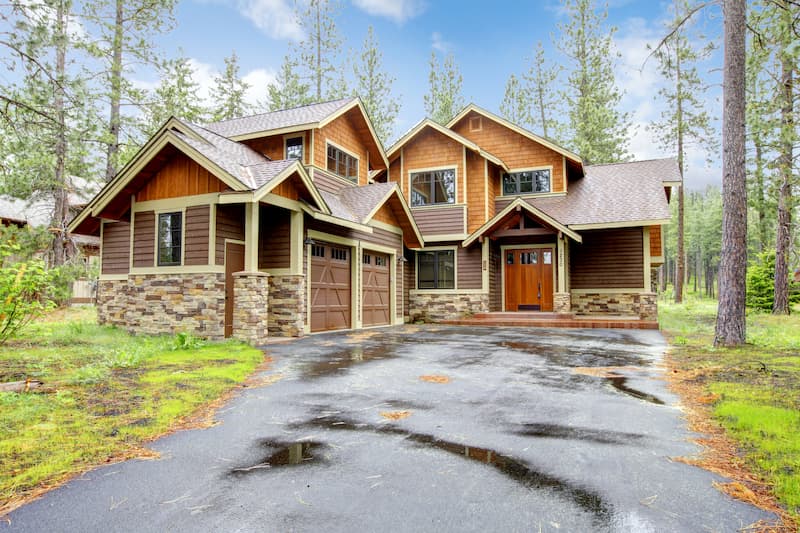 As a pressure washing professional in Moyock who is cleaning up the region one property at a time, I love what I do. It's so satisfying to provide exceptional exterior cleaning services for homeowners - and all they have to do is sit back and enjoy the shine. But house washing is about more than just great-looking surfaces.
Clean Never Looked So Good
Pressure washing - which can also be referred to as "power washing" or "soft washing" - might be simply considered a cosmetic service to make your Moyock home's exterior surfaces shine, and in some ways that's true. Cleaning your property's exterior certainly increases curb appeal, but it offers many more benefits and should be an essential part of a regular maintenance routine.
When you hire a professional for roof cleaning, house washing, or other residential pressure washing services, you'll increase the value of your home, the life of your roofing materials, and exterior home surfaces while keeping your home clean, safe … and yes, attractive!
Healthy Outdoor Spaces
Organic invaders like algae, mold, and mildew grow and thrive in our humid coastal environment, and can be dangerous for your family by creating slippery surfaces and creating breathing issues. Pollen, dust mites, and other environmental pollutants can aggravate allergies. We're not just talking about surface dirt anymore! Regular pressure washing services can remove harmful organisms, leaving your exterior surfaces clean, sanitized, and safe for your loved ones.
Prevents Damage & Saves Money
Dirt, algae, and mildew collect on your exterior surfaces, but allowing those elements to remain for an extended period of time can result in damage. Keeping your surfaces and crevices clean will keep grimy pollutants from accumulating in the shadows where they can thrive unchecked.
Pressure washing maintenance costs pennies compared to expensive repainting, refinishing, or resurfacing. And when pressure washing becomes a part of your regular maintenance plan, it can extend the life of your surfaces - giving you big savings!
Restored Curb Appeal & Increased Property Value
The great thing about pressure washing is that your home gets a makeover without the expense of renovations. Your home's exteiror is an important part of your overall appeal - like landscaping, outdoor improvements, and maintenance. Maintaining fresh and healthy exterior surfaces contributes to the value of your home and will make your neighbors happy!
Other Benefits
Our pressure washing experts use cleaning solutions that are environmentally friendly and won't harm pets, children, or your landscaping. What's the point of having a clean exterior if no one can enjoy it or if the surrounding trees and grass are damaged?
Hiring a pressure washing professional will also save you the most valuable asset - time. When you trust your Moyock area home to a residential pressure washing specialist like the house washing experts at Mid Atlantic Wash Pros, all you have to do is sit back and enjoy the shine!